Thermodyne Applicase Serie
Deze serie bestaat uit aantrekkelijk vormgegeven kunststof servicekoffers die individueel geproduceerd en in talrijke standaardformaten leverbaar zijn. Het slagvaste polyethyleen waarvan de koffers zijn gemaakt biedt ook onder extreme omstandigheden stevigheid en draagcomfort dankzij het lage gewicht. Het zwarte, gepoedercoate afsluitprofiel is extreem krasbestendig en geeft de mobiele koffer een speciale stabiliteit. De opvallende beschermende hoeken beschermen de behuizing effectief tegen krassen en zorgen ervoor dat de koffers gestapeld kunnen worden. De koffers hebben een afsluitbaar slotsysteem dat de inhoud van de koffer beschermt tegen ongeautoriseerde toegang. De grote oppervlaktes aan boven- en onderkant bieden mogelijkheden voor een individuele opdruk. Het rubberen, ergonomisch gevormde handvat zorgt voor een veilige grip en perfecte hantering van de koffer. De hele serie is in alle gebruikelijke Thermodyne standaardkleuren verkrijgbaar. Ook bij deze serie kunnen de koffers indien gewenst van een op maat gemaakt interieur voorzien worden. Naast de standaarduitvoering kan de Applicase ook in een afwijkende kleur, formaat en met opdruk geleverd worden. De Applicase is het perfecte hulpmiddel bij technische of medische toepassingen en kan tevens ingezet worden voor productdemonstraties.
Met onze Thermodyne koffers vinden wij altijd de ideale uitvoering om u te helpen optimale veiligheid en hantering tijdens opslag en transport te garanderen.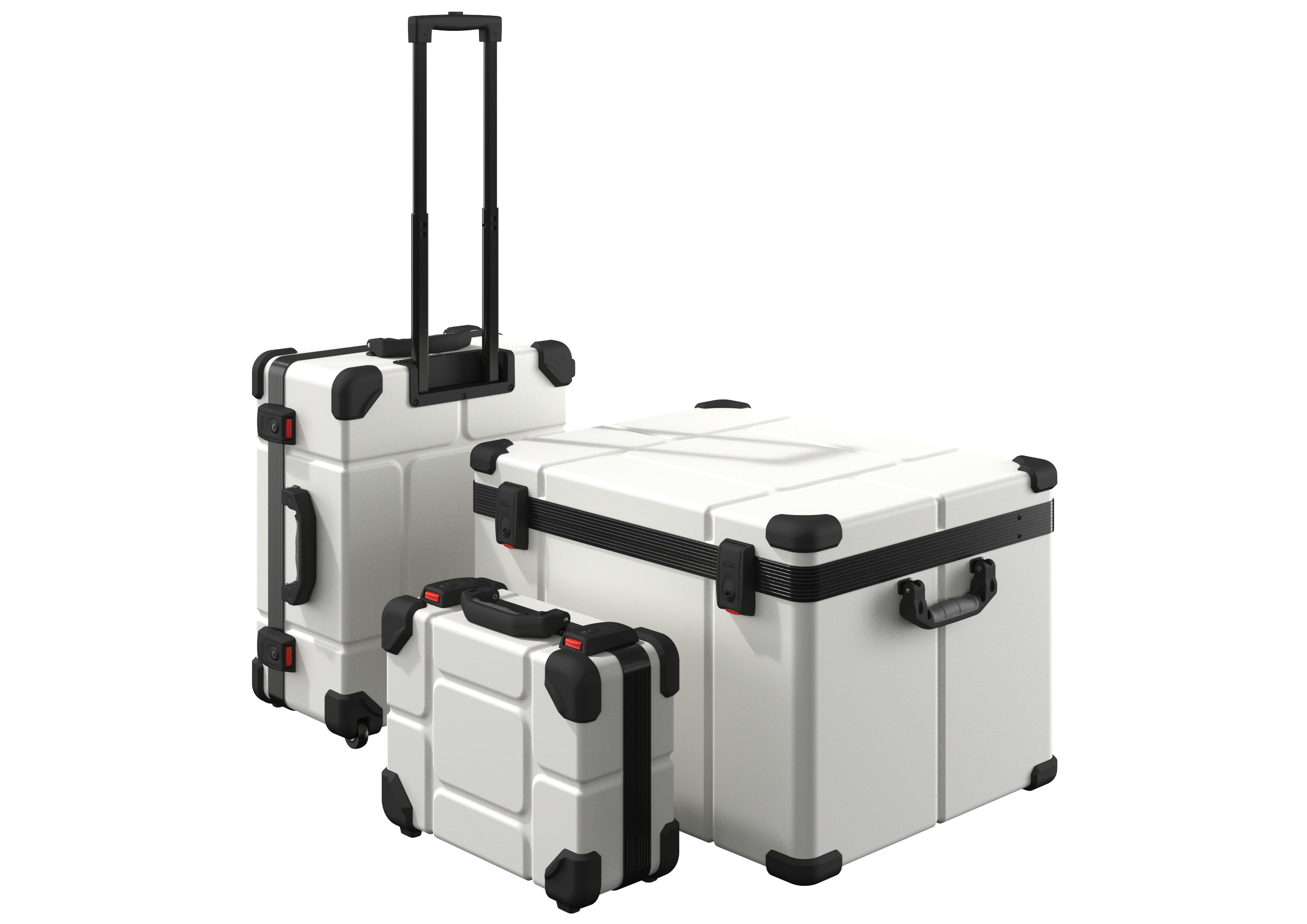 Aviation
Lufthansa uses our boxes for storage and transportation of their aircraft's vulnerable spare-parts.
Kenmerken Applicase:
Lichtgewicht

Handzaam
Robuust
Modern design
Stapelbaar
Individueel aanpasbaar